Whiteglow Facial Kit
Our three-step saloon style clean up set is back with a whole new twist! 🌻
Try these easy steps once/twice a week for healthier, glowing skin 😍
■ Step 01 – WHITEGLOW CLEANSER
– Did you know that no matter whether or not you use a facewash daily, it is a must to deep cleanse your skin once in a while?
Use a dollop of cleanser to deeply massage your face and neck which will thoroughly cleanse to unclog pores and remove impurities from your skin, leaving it fresh and clean from deep within.
■ Step 02 – WHITEGLOW FACE SCRUB (Walnut Shell Powder infused)
– Exfoliating gently buffs away layers of dead skin cells and clears away all dirt and impurities from deep within your pores.
– This ensures clearer, spotless skin, free of any blackheads/ whitehead and it also reduces the tendency of pimples/acne.
■ Step 03 – WHITEGLOW TONER (Melon and Green Tea infused)
Add that perfect finish to your saloon style facial at home!
– After cleansing/exfoliating your face, following it up with a Toner is a must.
– This will close down your pores, locking in the moisture and leave your skin feel soft and fresh.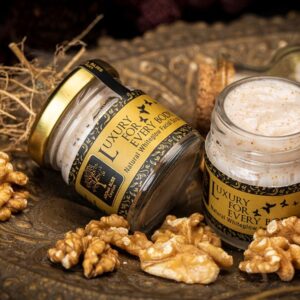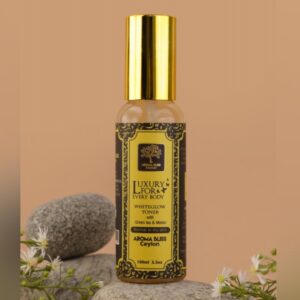 or make 3 interest free instalments of Rs. 1,666.67 with Koko